I'm not sure I thought I would ever have poop in a blog title... but here we are!
For the last 6 weeks I have abandoned my sushi Tuesday nights. There are only a few things that can make me do that. Volleyball is one of those things. I have been playing in a volleyball league..... that is in a bull riding arena.... aka a lovely mixture of cow poop and dirt.
We play at one of the biggest dance halls in Texas. Billy Bobs Ft Worth. Typically when we are there for a country concert it is wall to wall people. Duck Dude has to spin me around on the dance floor just so we don't run into anyone. It typically looks something like this.
There's pool tables, a bbq restaurant, dance floor, lots of bars, and ...... an arena. That usually looks like this.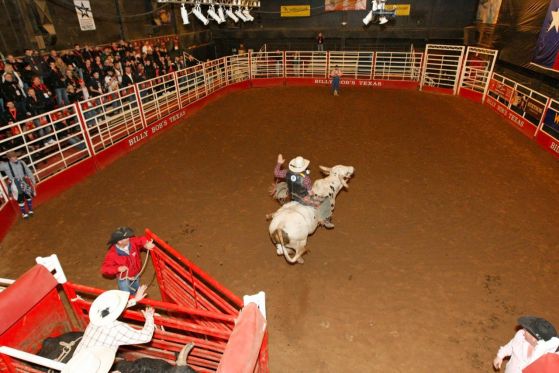 See the arena?? and the cow?? And with the cow comes what? Yup, cow poop. If someone was squeezing me that hard I would probably poop too. Too much information? Sorry.... but think about it.
I have loved these Tuesday nights. It is so fun being in a place that is typically so crowded and feeling like you own the place. The first night we showed up in flip flops.... they classify it as "sand volleyball"... we quickly learned this is a "wear tennis shoes and no diving" league. We also signed up as a team of 7 girls and it turns out it's a coed league.
We didn't let it deter us, and even made it as the websites top news story as being an all girl team making waves through the league with our enthusiasm and spunk! As a group put together by one person, I have made new friends and had so much fun! I am sad it is already over.
Sure Shank Redemption.... I love y'all. You are the best cow poop volleyball team I have ever played on.