Today, I am linking up and talking about some of my own ink! That's right, I have tattoos.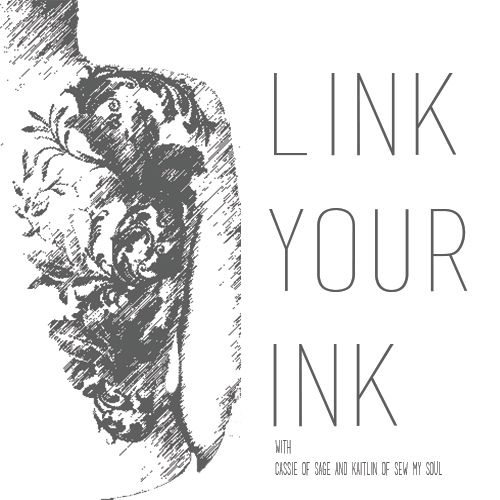 Sometimes I surprise people by saying, if I could have an entire sleeve of tattoos, I would. I think they are beautiful. I thought this link-up was going to be really easy... mainly because I thought I had already posted about this tattoo. Turns out I haven't. I have had this tattoo for 2 years and it's never been "officially" on the blog. Weird, right? So, here it is.
I'm talking about my anchor on my wrist. It's about an inch wide and an inch tall and the last color in the world I ever thought I would get. I got this tattoo in January of 2013.
My personal verse
for the year was Hebrews 6:19 - "We have this hope as an anchor for the soul, firm and secure." But, I don't get a tattoo of all of my verses, so why this one?
I've learned repeatedly over the years that if I keep Christ as my anchor, he will always keep me where I need to be. That is, technically, the purpose of an anchor: to make sure the vessel does not drift in a body of water. In this case, I am the vessel.
Then there's this really old gospel song, and it makes me cry almost every time... but here's the chorus:
the anchor holds
though the ship is battered
the anchor holds
though the sails are torn
i have fallen on my knees
as i faced the raging seas
the anchor holds
in spite of the storm
Through the ups and downs of life, my anchor holds and I love that little reminder on my wrist every day.