Trav and I are infinitely blessed with the best family in all of the land.
Because of that, we get some fantastic gifts that we are absolutely ecstatic about!!
#1 on my list was the largest bag of gluten free flour possible. Because that says I'm serious about this no gluten thing. And I sure got it! I got the largest bag of Premium Gold Gluten Free Baking and Pizza flour, as well as a bag of Bob's Red Mill Pizza crust, and a bag of Bob's Red Mill Pancake mix, and 2 boxes of gluten free bisquick from my sister (because it's somehow super cheap in North Carolina!!), and some Martha White biscuit and corn bread mixes! Wow! I am definitely set!
I was extremely surprised to open a Tory Burch purse. It is a beautiful navy color and somehow goes perfectly with every outfit I have prepared for Napa this weekend! :)
The next thing I searched for all day Black Friday with Shop Mama. I knew I wanted some killer over the knee boots. We began at Macy's and I wasn't feeling anything, but Sister Laura got two pairs of shoes! I continued to look all day and it wasn't until the end when we walked by a Steve Madden store. Shop Mama asked if I wanted to go in there and look and I was kind of hesitant. But, I went in and fell in. love. with this gorgeous pair of boots! They were an olive color and I loved them even more! There is a heel but I wore them all night for the party and they were perfect!! I also could wear them with every outfit for Napa.
Our very last present from my mom was a total surprise. The funniest part was Trav knew what it was immediately and I could not figure it out. At Christmas my mom labels presents as a hint of what it is. There were several presents we received from "Eisenhower." I knew immediately it was Eisenhower State Park. Our last present was our very own 6 person, Coleman tent!! Trav guessed it and I should have known! Why 6 people? So you have plenty of space for the air matresses and "dresser" in between the air mattresses. If you've never camped with us, you're missing out! :)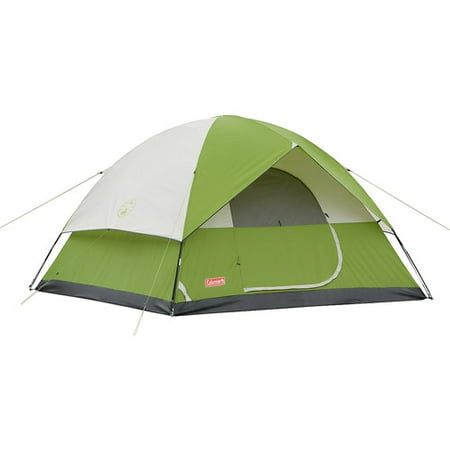 Christmas was stellar!