Lately, I've been super impressed with some purchases I have made. Is that a cocky statement or what?
I can't help but love them and want to wear them all the time and would gladly spend more money on alternate color options to add to my collection. Some of these purchases I made a while ago before "fall/winter" set in... and I'm finally getting to wear them. Here's a couple:

This hole-y sweater from JCrew is just amazing. It's the perfect warmth and it's so easy to dress up or dress down. I want to wear it every, single day.
I've been a fan of baby lips for a while... but I typically stick with the neutral colors. Until I just went for the "Cherry Me" red yesterday and I already love it. It says 'my lips are the perfect red' without yelling 'I want to be a fashionista' like red lipstick Taylor Swift does. My red lipstick is only for special occasions and this chapstick makes me feel more fancy on the e'erday.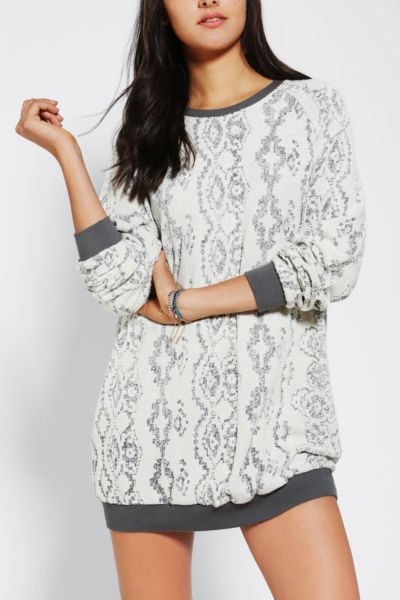 This sweatshirt from
Urban
is so fantastic. And it was on sale. And it's gray and white. And it's a sweatshirt. And it has lace... so it's like a nice, sweatshirt. It's marvelous. But I'll probably wear pants with it. (just for you mom)
This tank is also from
Urban
... and I specifically bought it so I could wear it underneath my blazer. I can't wait to wear it to a Christmas party. It looks so winter-y and pretty. And the model has pants on! Clever concept.
Now I need black flats. Like good black flats. I cannot find a pair that I want. And I'm hopeless. Help me.
2 Days Until break... I'm counting hours if you want to get specific.